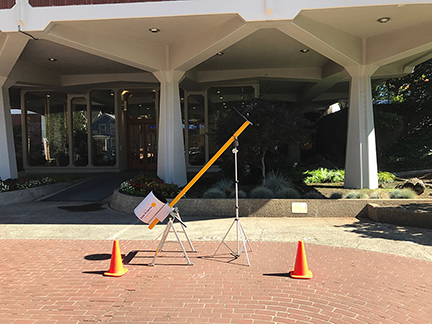 My Solar Projector 2.0 in front of Portland TV station KGW8 for an interview on "Portland Today."
I built my first solar projector from construction materials I had on hand to view the Venus transit in 2012. I modified the projector a few years ago and gave it another upgrade before the 2017 solar eclipse. I posted YouTube videos on how to build my solar projector 2.0 and I created a page to show their attempts.
I'm designing my next upgrade for Solar Projector 3.0 that will feature innovations and improvements which will make this an even better astronomical instrument.